523 Greenbrier Way, Hoover, Alabama 35244
Alabama State Bar Rules require the following: No representation is made that the quality of legal services to be performed is greater than the quality of legal services performed by other lawyers.
© 2011, 2012, 2013 Lucy Hester Sellers, All Rights Reserved

Lucy Hester Sellers is a private practice attorney with a background in accounting and experience in representation of individuals and governmental entities, including municipalities and boards of education in areas such as liability risk exposure, real estate, construction, estate and probate, general contractual matters, employment issues, policy and legislative creation and revision, and municipal prosecution. In addition to representing individuals and other entity clients, Lucy counsels on issues of governance and management of self-funded board of education liability programs, including serving as counsel for Alabama Risk Management for Schools (ARMS), assisting in program administration, liability claims monitoring, automobile liability claims management, and litigation cost control for the ARMS liability fund programs and coordinating claims reporting with the Centers for Medicare and Medicaid Services.

Following graduation from Cumberland School of Law and prior to establishing her own law practice, Lucy practiced law with Bishop, Colvin, Johnson & Kent, LLC in Birmingham for over four years.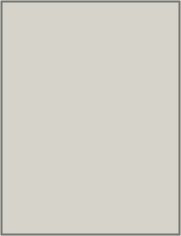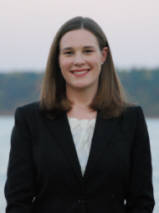 Professional Affiliations
Alabama Council of School Board Attorneys, President
(Past Vice President, Past Director)
Council of School Board Attorneys, National School Board Association
Birmingham Bar Association
Shelby County Bar Association
Alabama Bar Association
American Bar Association
Junior League of Birmingham
Speaking Engagements
"Don't Run Afoul of the Fair Labor Standards Act," AASB Webinar Series, July 2013
"What School Boards Should Know About the Fair Labor Standards Act," AASB Webinar Series, July 2012 and September 2011
"Risk Management Lifelines and Landmines," Macon County Board of Education Retreat, June 2012
"School Board Policies: Risk Management Lifelines or Landmines?" AASB Leadership for Policy and Planning, March 2012
"Liability Issues and Exposures," AASBO Conference, February 2012
"Construction Contract Risk Exposures," GSBA Risk Management Services Large Member Meeting, September 2011
"Liability Risk Exposures," CLAS Law Conference, January 2011
"Polish Your Policy Manual: Practical Guidance for Updating School Board Policy," AASB Annual Convention, December 2009
"Current Issues in the Employment of Personnel," AASBO Training Session, September 2009
"When Good Technology Goes Bad, Alabama Ethics Law: Provisions and Opinions of Importance to Educators, and Using Documentation Appropriately," Madison City Board of Education Administrators' Conference, July 2009
"When Good Technology Goes Bad," AASB Annual Convention, December 2007

Publications
A Closer Look at the Anti-Harassment Act, Alabama School Boards Journal, Fall 2010
Board Employees Must Follow Policy or Lose Immunity, Alabama School Boards Journal, Spring 2009


Admitted
Alabama State Bar
United States District Court for Northern and Middle Districts
Education
J.D., Cumberland School of Law, Samford University, Birmingham, Alabama (2006)

B.S., Accounting, University of Alabama, Tuscaloosa, Alabama cum laude (2003)